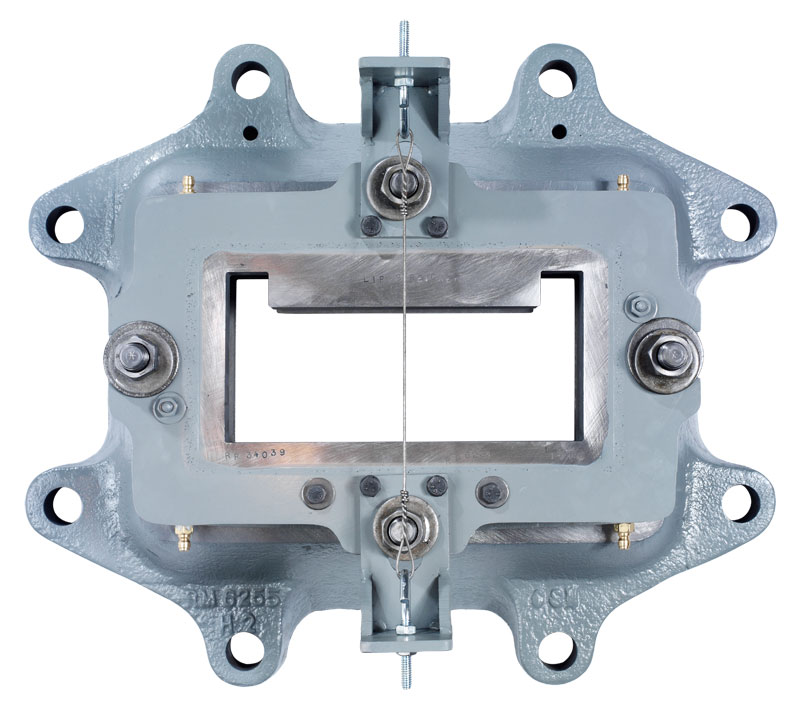 Built Brickyard Tough since 1958
Reymond Shape Dies are designed to outperform and outlast any other die on the market. Quality materials and components are put to use by up to date technology in every die we manufacture. Ductile iron housings with chrome alloy and tool steel liners provide unmatched wearability. Most all of Reymond dies are totally relinable from front to rear.

All of Reymond dies are equipped with an "On The Fly" adjustable bridge. This allows precise centering of the bridge during extrusion. Also, by design it is virtually impossible for our bridge to move unintentionally during extrusion unlike other "slip in" bridges.
Reymond's unique lubrication system provides precise volume control. The dual lubrication system of a Reymond die insures valuable lubrication control from start to finish. Systems from 4-16 points are used depending on the application. Each point can be individually controlled to assure precise and adequate lubrication.

Flow consistency insures end product quality. Consistency and uniformity are vital in manufacturing a quality product, which is where Reymond leads the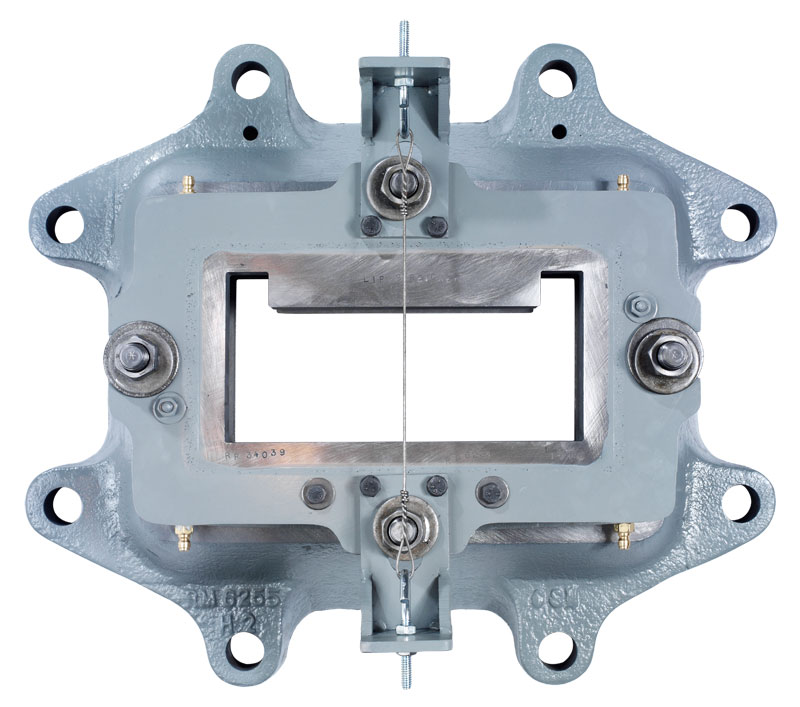 Reymond Die-Versity allows us to produce these products:
Modular Brick Dies
Queen Size Dies
Standard Dies
King Size Dies
Norman Dies
Utility Dies
Kiln Car Refractory Dies
Floor Tile dies
Roof Tile Dies
Corner Veneer Block Dies
Solid Refractory Uni-Circle Block Dies
Shape Dies of all types and sizes
6" x 12" SCR Brick Dies
8" x 12" SCR Brick Dies
Standard Block Dies
16" Brick Dies
Split Tile Dies
And many more to choose from